The Key to Making a Living: "Get Shit Done"
This post is excerpted from my Land Your First Great Job After College course.
Steve Sims is the CEO of The Bluefish, a luxury concierge service.
He delivers amazing, once-in-a-lifetime experiences for the elite. His clients include Richard Branson and Elon Musk.
Here are a few of the Bluefish experiences his clients have enjoyed:
Visit the International Space Station
Submarine trip to the Titanic
Be James Bond for a weekend (Turned a software mogul into James Bond in Monte Carlo)
Private cooking lessons with LA's finest executive chefs
Sing on stage with Journey
He describes his job simply: "I get to spend rich people's money."
How did he earn this amazing job? Steve will tell you in four words:
"I get shit done."
Want "an amazing private dinner in Florence"?
Call Steve. He'll get it done.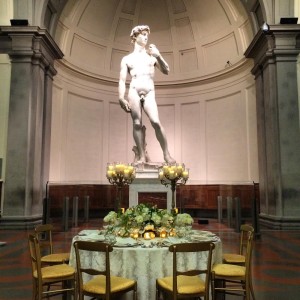 Any American employer will tell you that their biggest struggle is finding employees who can execute, take charge, and be leaders. We need people who get shit done… yet young people are riddled with insecurities, self-doubt, imposter syndrome.
And so they wait on the sidelines. They dream small. They wait to be told what to do.
Your job — ANYONE'S job — is to GET SHIT DONE.
You don't have enough information?
Get shit done.
You're not sure what to do because no one is giving you instructions?
Get shit done.
You're confused, anxious, and overwhelmed?
GET SHIT DONE.
Do whatever it is you need to do to get the job done. Get us from point A to point Z. Pick up the phone. Ask people for help. Cut a deal. Just get it done, whatever the job calls for.

Do you think Steve got a degree in delivering amazing experiences for the elite?
Do you think he's following in anyone else's footsteps?
No way. He just gets shit done.
The key is deciding what needs to get done…
… and then constantly moving toward it until IT'S DONE.
# # #
This post is a lesson taken from the Land Your First Great Job After College course.
Sign up and get Charlie's latest books — free.
Fill in your email below to instantly get my best work. You'll learn how I landed my dream job with Tim Ferriss, and how I overcame burnout and anxiety in one month.